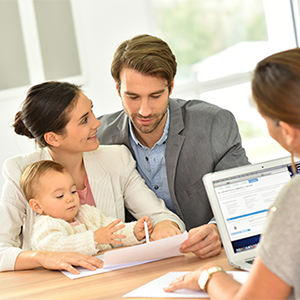 Welcome to the financial department at our St-Georges Toyota dealership, located near Thetford Mines and Lac Etchemin, your gold standard for receiving your own Toyota financing. Whether you want to buy or lease a new vehicle, the team at Groupe Couture affiliated St-Georges Toyota, will help you to find the best car loan, no matter what your financial situation is. For more information concerning your credit history or to set up an appointment with one of our specialized financial advisors, contact us without delay.
Bad credit score? No problem!
Rare are those who don't need a loan to buy a new car, however, getting one from banks can be difficult. At St-Georges Toyota we have decided to allow all our customers to benefit from our financial plans and each one is adapted to their specific needs, whether they have an impeccable credit history, or not. We offer a second, and even a third chance at credit for all those who were refused by others.
A straightforward and quick way to get financial help
With the goal to make our financial help available to all, we have created a safe online resource that is easy to access. In fact, to get your pre-approval in less than 10 minutes, you need only fill out our online credit request application form. As soon as we receive it, one of our credit advisors will contact you to set up a meeting and finalize the details.
Financial advisors with solid know-how
What makes us different from other dealerships is definitely our team's expertise. That is what makes them ready to find financial plans at the best interest rates to help you get your car more quickly and easily. Trust us to exceed your expectations!
At St-Georges Toyota, located near Thetford Mines and Lac Etchemin, we are always concerned with respecting your privacy. That's why all the information you provide us with is kept confidential, as per our privacy policy. Contact us today to get a car loan and end up behind the wheel of your new car on the same day!
Financing request